STUDENTS WILL BENEFIT FROM THEIR EXPERIENCE WITH THE CUTTING EDGE TELEHEALTH INTERVENTION PROGRAMS FOR SENIORS (TIPS) & THE WESTCHESTER COUNTY DEPARTMENT OF SENIOR PROGRAMS AND SERVICES.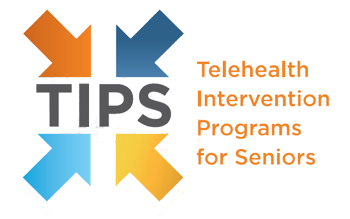 YOUR STUDENT WILL RECEIVE:
• DIRECT PRACTICE EXPERIENCE
• FORMAL TRAINING AND CERTIFICATES
• EXPOSURE TO THE WESTCHESTER AGING NETWORK
• ACCESS TO CUTTING EDGE PROGRAMS COMBINING TECHNOLOGY WITH SUPPORT SERVICES
• MULTI-DISCIPLINARY TEAM EXPERIENCE
• ADMINISTRATIVE FOCUS
• WEEKLY SUPERVISION
Our TIPS alum have gone on to 1) Successful graduation from degree program 2) Successful graduate school entry 3) Employment Opportunities.
HOWEVER, WE CAN ONLY OFFER THIS UNIQUE OPPORTUNITY TO SELECT STUDENTS. PLEASE RESPOND AS SOON AS POSSIBLE TO CAP2@WESTCHESTERGOV.COM.